NOVEMBER
2013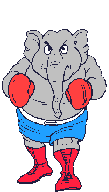 Friday, Nov. 1, 2013
Stevens promises to derail Golovkin's hype train [Kevin Iole]
Curtis Stevens: The Rise and Fall of a Chin Checker [Thomas Gerbasi]
Golovkin 159.6, Stevens 159.2 [Lem Satterfield]


Photos:

Golovkin-Stevens weigh-in [RingTV]
Broner, Thurman vow decisive wins over Maidana, Soto Karass [Lem Satterfield]
Maidana: I'm going to kick Broner's ass [Edward Chaykovsky]
Broner looks bloated on eve of Maidana collision [Robbie Bannatyne]
Maidana thinks Pacquiao may be damaged goods [Chris Williams]
Gold medalist Mekhontsev signs with Top Rank [Lem Satterfield]
Video: Alex Ariza talks Rios, Garcia, Pacquiao [Boxing Scene]
Donaire feels more comfortable at 126 [Ryan Burton]
Pascal ready to 'expose' Bute [Lem Satterfield]
Fireworks guaranteed Saturday when Segura meets Marquez [Dan Rafael]


Photos/Weights:

Tyson Marquez vs. Giovani Segura [Boxing Scene]
Caballero returns Nov. 30 vs. 'Popeye' Perez [Ricardo Archibold Mendez]
Cotto says he'll fight in May [Dan Ambrose]
Juan Carlos Gomez returns with KO over Buharalija [FightNews]
Bellew says he's totally prepared for Stevenson [Scott Gilfoid]
Groves to Froch: You look like you're going to cry [Scott Gilfoid]
Stepping into a Punch: Fact or Fantasy [Norman Marcus]
Rocky and Diana sitting in a (money) tree [Clarence George]


Saturday, Nov. 2, 2013
Triple G Whiz: Golovkin beats down Stevens
[Robert Ecksel]
Golovkin stops Stevens after eight
[RingTV]
Gennady Golovkin breaks Curtis Stevens in eight
[Thomas Gerbasi]
Mike Perez beats up Abdusalamov, gets unanimous decision
[Thomas Gerbasi]
Live Coverage:
Golovkin vs. Stevens round-by-round updates
[Lem Satterfield]
Rebuilding Canelo will be tougher than anticipated
[Paul Magno]
Yoel Judah latest to join boxing reality show
[Ryan Burton]
Donaire: Agbeko has good shot to beat Rigondeaux
[Ryan Burton]
Video:
Mikey Garcia discussses Rocky Martinez, Ariza
[Luis Sandoval]
Frank Warren on British boxing, Hopkins, Wilder
[Boxing Scene]
Luke Campbell expects big things in lightweight run
[Boxing Clever]
Injury-free DeGale looks to make statement
[Kevin Francis]
Photos:
Chris John arrives in Australia with training
[Boxing Scene]
Victor Ortiz: I'll be a world champion again
[Dan Ambrose]
Broner reacts to Maidana-Ariza union
[Allan Fox]
Golovkin-Stevens undercard results
[Thomas Gerbasi]
Tyson Marquez-Giovani Segura undercard results
[Jake Donovan]
Ola Afolabi, Dusty Harrison win in NYC
[Thomas Gerbasi]
Lucas Browne blasts out Richard Towers in five
[Boxing Scene]
Juan Carlos Gomez returns with KO at cruiserweight
[FightNews]
Luke Campbell batters Connelly for TKO
[Boxing Scene]
Nefzi gets split nod over
Tabaghua
[Boxing Scene]


Sunday, Nov. 3, 2013
Madogmed Abdusalamov placed into induced coma [RingTV]
Abdusalam in stable condition in ICU [Mike Coppinger]


Photos:

Perez shocks Abdusalamov; Afolabi wins IBO belt [Boxing Scene]
Weekend Review: Gennady Golovkin does it again [Michael Rosenthal]
Video: Curtis Stevens talks after Golovkin loss [Bill Emes]
Video: Abel Sanchez breaks down Golovkin-Stevens [Bill Emes]
Sanchez: Sergio needs to fight Golovkin or get out [Allan Fox]
Video: Duva discusses future of Curtis Stevens [Bill Emes]
Brutality Delivered: Giovani Segura KOs Hernan Marquez in 12 [Matt McGrain]
Segura stops Marquez in Mexico firefight [Ryan Songalia]
Video: Abel Sanchez praises Stevens, doubts Sergio [Bill Emes]


Photos:

Golovkin-Stevens gallery [RingTV]
Golovkin's promoter on fighting Ward, Froch at 168 [Bill Emes]
Andy Lee sees Froch giving Golovkin trouble [Scott Gilfoid]
Donaire plans to fight smart in Darchinyan rematch [Ronnie Nathanielsz]
Roach to Rios: Good luck 'coming for the kill' [Ronnie Nathanielsz]
Rios vows to 'retire' Manny Pacquiao [Lem Satterfield]
Arum: Mayweather bout possible if Pacquiao looks good [Ronnie Nathanielsz]
Teerachai comes to Pacquiao's rescue with sparring [Boxing Clever]
Sunday, Nov. 5, 2013
An old Pacquiao ... or the Pacquiao of old? [Lem Satterfield]
Rios promises 'Fight of the Year' [Boxing Clever]
Pacquiao: I'll use Ricky Hatton game plan on Rios [Boxing Clever]
Hatton: Pacquiao near the end, but should beat Rios [James Blears]
Magomed Abdusalamov undergoes brain surgery [Bob Velin]
Russian Roulette: Mago's too-brave stand [David P. Greisman]
Scary incidents remind us that boxing needs to be safer [Kevin Iole]
Mike Perez: Magomed is in my thoughts, a true warrior [Random Hits]
Mike Perez, K2 issues statement on Mago Abdusalamov [RingTV]
WBC medical experts researching safer gloves [James Blears]
Abel Sanchez: Mike Perez could be a heavyweight Golovkin [Allan Fox]
The Week That Was: Oct. 28-Nov. 3 [Teron Briggs]
Video: '2 Days: Mikey Garcia' [Bad Left Hook]
Sergio's advisor sees solution to Cotto/Rubio [Miguel Rivera]
Q&A: Nonito Donaire [Anson Wainwright]
IBF: Hopkins, Molina have time to mull big fights [Lem Satterfield]
Options abound for undefeated Golovkin [Bill Tibbs]
Gennady Golovkin wants four fights in 2014 [Bill Emes]
Bradley-Marquez: 375,000 PPV buys [Dan Ambrose]
Demetrius Andrade: My job is to stop Martirosyan [The Sweet Science]
Wilfredo Gomez: A Will to Destroy [Ted Spoon]
Whatever Happened to Tyrell Biggs? [Kelsey McCarson]
Tuesday, Nov. 6, 2013
Donaire: From bullied child to champion boxer [Lem Satterfield]
Darchinyan plans to 'demolish' Donaire [Lem Satterfield]
Team Abdusalamov sets up trust for Mago, family [RingTV]
Arum: A loss to Rios could finish Pacquiao [Chris Williams]
Canelo vs. Rabchenko for vacant WBC crown? [Miguel Rivera]
Tim Bradley: Doing everything right, still missing out [Al Hmiel]
Officials named for Martinez-Garcia, Martirosyan-Andrade [FightNews]
Mikey Garcia vows 'power, precision' against Martinez [Lem Satterfield]


Photos:

Mikey Garcia-Roman Martinez media workouts [Boxing Scene]
Ariza envisions Pacquiao-like success for Mikey Garcia [Chris Williams]
Burgos in line for Martinez-Garcia winner [Francisco Salazar]
Q&A: Demetrius Andrade [Anson Wainwright]
Andrade believes he can beat Mayweather, Canelo [Lem Satterfield]
Hatton: I can't see anybody beating Mayweather [James Blears]
Mayweather crowned WBC Supreme Champion [Boxing Clever]
Golden Boy wins purse bid for Lamont Peterson-Dierry Jean [Lem Satterfield]
Tyson Marquez recovering, plans big changes [Rafael Soto]


Photos:

Cleverly, Chisora announce November bouts [Boxing Scene]
Tapia on Kirkland: I'll show I have more talent [Bill Emes]
Brit board suspends Scott Harrison [Edward Chaykovsky]
Enter the Dragon: Chris John [Clarence George]
Charr confronts Vitali at WBC convention [Allan Fox]
Final 'Fight Night' of year is Dec. 14 on NBC [Dan Rafael]
Hot winter coming in Japan [Joe Koizumi]
Wednesday, Nov. 7, 2013
Schaefer offers Cotto more than $10 million to fight Canelo [Kevin Iole]
Cotto offered $10 million to fight Canelo [Rick Reeno]
Schaefer says Quillin is an option for Cotto [Rick Reeno]
Schaefer talks potential for Mayweather-Khan [Lem Satterfield]
Pacquiao: If Rios beats me, I will not retire [Boxing Clever]
Team Pacquiao sends sparring partner packing [Ronnie Nathanielsz]
Rise of the Pacquiao Phoenix [Michael Schmidt]
Mayweather, Sergio given Dec. 15 deadlines to decide futures [Miguel Rivera]
Donaire interested in Salido after Darchinyan [Ryan Burton]


Photos:

Donaire-Darchinyan media day [RingTV]
Mikey Garcia heads north for second WB0 title [Bill Tibbs]
Martinez faces pressure of pride vs. Garcia [Lem Satterfield]
Poll: Fans want to see Golovkin vs. Sergio [RingTV]
Lucas Matthysse could return in March [Rick Reeno]
Charr receives encouraging words from Klitschko [James Blears]
Chisora admits he retired after KO loss [Boxing Clever]
Ana Julaton discusses win over Hernandez, future [Ryan Burton]
'Pacquiao-Rios 24/7' debuts Saturday on HBO [The Sweet Science]
Thursday, Nov. 8, 2013
Nigel Benn urges Chavez Jr. to focus, get on a diet [James Blears]
Ward: Beating Golovkin wouldn't catapult me past Mayweather [Ryan Maquinana]
Ward talks B-Hop and 'boogeymen' Golovkin, Kovalev, Stevenson [Lem Satterfield]
Ward, Edwin Rodriguez spar over drug testing [Michael Woods]
Olympic Crossing: Martirosyan vs. Andrade [Cliff Rold]
Nigel Benn urges Chavez Jr. to focus, get on a diet [James Blears]
Provodnikov implores fans to donate to Magomed [Ryan Burton]
Spanish great Antonio Ortiz dies at 69 [Per Ake Persson]
Victor Conte clarifies relationship with VADA [Ryan Maquinana]


Photos:

Final presser for tripleheader in Texas [RingTV]
Yoel Judah confident Zab will KO Malignaggi [Ryan Burton]
Roach still hoping Mayweather fights Pacquiao [Chris Williams]
Trout doubts Canelo will fight him again [Dan Ambrose]
Scott Quigg-Diego Silva added to Froch-Groves card [Scott Gilfoid]
Victor Ortiz vs. Luis Collazo set Jan. 30 at Barclays [Rick Reeno]
Stiverne promises to take the fight to Vitali [James Blears]
David Price wants Tyson Fury [Scott Gilfoid]
WBC wants better gloves for heavyweights [James Blears]
Gutierrez-Cazares to be eliminator for Leo Santa Cruz [Miguel Rivera]
Giovani Caro is new foe for Jorge Arce [Rafael Soto]
The Prizefighter and the Lady [Robert Ecksel]
Friday, Nov. 9, 2013
Tyson autobiography chronicles life of turmoil [Dan Rafael]
HBO Triple: All on weight; Vanes, Andrade trade shoves [Jake Donovan]
Demetrius Andrade eyes next level of loaded weight division [Kevin Iole]
Video: Vanes, Andrade scuffle at weigh-in [Boxing Scene]
Video: Garcia, Martinez post-weigh-in interviews [Boxing Scene]
Donaire in no-win fight against Darchinyan [Chris Williams]
Video: Donaire, Darchinyan talk after making weight [Boxing Scene]


Photos:

Donaire, Darchinyan at tense weigh-in [Boxing Scene]
Salita's road to world title goes through Brooklyn [Tim Smith]
Stiverne sues Don King, claims violation of Ali Act [David P. Greisman]
Ukrainian president signs anti-Klitschko law [FightNews]
Vitali Klitschko's presidential run in jeopardy [Pavel Polityuk]
Ward-Rodriguez tensions rise over drug testing [Lem Satterfield]
Ward hungry, Rodriguez seeking greatness [Ryan Maquinana]
Plans for Joe Frazier statue back on track [Boxing Clever]
Alejandro Perez excited about 'homecoming' [Steve Kim]
Sergio Martinez will fight Rubio if Cotto falls out [Rene Umanzor]
Groves-Froch card gets bigger with Quigg, Murray, Olympians [Harry Pratt]
Saturday, Nov. 10, 2013
Martin Murray is winner (?) of Golovkin sweepstakes [Declan Warrington]
Nonito Donaire repeats, KOs Darchinyan in 9 [Boxing Clever]
Andrade survives knockdown, beats Vanes to win title [Boxing Clever]
Live: Garcia vs. Martinez round-by-round updates [Lem Satterfield]
Live: Donaire-Darchinyan round-by-round updates [Lem Satterfield]
Live: Andrade-Martirosyan round-by-round updates [Lem Satterfield]
Arrests made in death of national champion boxer [Associated Press]
Tommy Morrison book a study in tragedy and evil [Sean Newman]
Golovkin will fight Martin Murray on Feb. 1 [Edward Chaykovsky]
K2 promoter denies Golovkin-Murray report [Karl Freitag]
Pascal-Bute promotion gearing up [Dan Rafael]
WBC names mandatory foes for titleholders [Anson Wainwright]
Fighting Donaires replant their family tree [Ryan Maquinana]
Hughie Fury to fight for WBC junior strap [Scott Gilfoid]
WBO calls for Ricky Burns-Terence Crawford negotiations [Scott Gilfoid]
A Duel in the Sun [Fight Film Collector]
Sunday, Nov. 11, 2013
Weekend Review: Mikey Garcia looks like a world beater [Michael Rosenthal]
Garcia impresses, Nonito inspires [Bart Barry]
Rocky Martinez: I felt Garcia's power from the first punch [Edward Chaykovsky]
Video: Mikey Garcia, Robert Garcia interviews [Michael Campbell]
Video: Garcia, Donaire get it done differently [Dan Rafael]
Rigondeaux to Donaire: You want it? See you in March [Elisinio Castillo]
Darchinyan offers no excuses for loss to Donaire [Edward Chaykovsky]
Merchant on Nonito's win over Darchinyan [Chris Robinson]


Photos:

Donaire KOs Darchinyan; Andrade beats Vanes [Boxing Scene]
Arum explains why he chose Rios to fight Pacquiao [Chris Williams]
NYSAC Source: Magomed was thoroughly examined [Mitch Abrahamson]
Mayweather-Khan 'finalized' [Matt McGrain]
Corruption, Ukranian Style [Robert Ecksel]
Edwin Rodriguez plans to keep Andre Ward guessing [Scott Gilfoid]
Golovkin's Manager: Murray refuses to fight Gennady [Gregory Stangrit]
Murray: No Golovkin deal, but we're on the same card [Edward Chaykovsky]
Maidana's Trainer: No doubt Marcos will land on Broner [Edward Chaykovsky]
February date eyed for Miguel Vazquez vs. Denis Shafikov [Alexey Sukachev]
Burns' promoter on Beltran/Crawford situation [Edwardy Chaykovsky]
Raymi breaks the record: 20-0, 20 first-round KOs [Robert Coster]
WBC's 'Man of the Year' is ... Pope Francis? [The Sweet Science]
Monday, Nov. 12, 2013
Andre Ward: The Champ is Here [John J. Raspanti]
Roach to Rios: We're going to knock you out [Ronnie Nathanielsz]
Rios: Loss to Alvarado a blessing [Boxing Clever]
Pacquiao discusses Marquez and Bradley defeats [Boxing Clever]
Pacquiao, Rios undeterred by losses [Lem Satterfield]
CompuBox: Mikey Garcia's accuracy damaged Rocky [Boxing Scene]
NorCal Boxing honors Robert Guerrero [Random Hits]
The Week That Was: Nov. 4-10, 2013 [Teron Briggs]
Tripleheader of gold medal winners set for Macau in February [Ronnie Nathanielsz]
Arum, Top Rank donate P1 million to typhoon victims [Ronnie Nathanielsz]
Arum wants Donaire-Walters, not Rigondeaux rematch [Ronnie Nathanielsz]
Chavez-Vera II targeted for March 1 [Lem Satterfield]
Donaire must heed this wake-up call [David P. Greisman]
Marquez focused on Bradley rematch in Mexico [Miguel Rivera]
Oosthuisen advised to move to 175 [Boxing Clever]
Video: Kassim Ouma training for return [Ryan Burton]
BoxNation to be floated on Alternative Investment Market [Terence Dooley]
WBO orders Burns-Crawford, Stieglitz-Abraham III [Lem Satterfield]
Ricky Burns on Crawford mandatory, Beltran [Tom Gray]
WBC will continue battle with AIBA [Boxing Clever]
Video: Yoel Judah discusses Zab vs. Malignaggi [Ryan Burton]
Tuesday, Nov. 13, 2013
The Man Who Would Be King [Mohummad Humza Elahi]
Froch vows to knock 'glass-jaw Groves' unconscious [Boxing Clever]
Groves and DeGale: Eight Days in November [Rachel Aylett]
Matthew Macklin to face Lamar Russ on Dec. 7 [Scott Gilfoid]
Vanes ready to replace Nelson, fight Macklin [Rick Reeno]
Video: HBO's '2 Days: Andre Ward' [Bad Left Hook]
Edwin Rodriguez: Confidence Bomb [Gabriel Martinez]
Ward's commercial appeal doesn't match his talent [Kevin Iole]
Boxing on TV: Nov. 11-16 [Scott Christ]
Ariza: Rios did very, very well in training [Ronnie Nathanielsz]
Porter: Sparring with Pacquiao prepped me for Alexander [David P. Greisman]
Porter, Alexander trade verbal jabs [Michael Woods]
Golden Boy rules out Lara-Trout winner for Mayweather [Jake Donovan]
Mayweather-Khan reports premature [Dan Rafael]
Mayweather feels honored by WBC's 'Supreme' title [Random Hits]
Mikey Garcia makes his pound-for-pound case with KO win [Jordan Stoddart]
Mikey Garcia could face Burgos in first defense [Lem Satterfield]
Philadelphia's Jesse Hart: Boxing's next superstar? [Ken Hissner]
Trainer: Mikey could win 4-5 divisions, like Pacquiao [Dan Ambrose]
Mike Tyson on Andre Ward [Lem Satterfield]
Magomed's ex-trainer on Perez fight, injuries [Edward Chaykovsky]
Donaire's mouth requesting something he doesn't need [Lyle Fitzsimmons]
Nonito creates more questions than answers vs. Darchinyan [Gerardo Granados]
Andrade's promoter: We moved him at the right pace [David P. Greisman]
Juan Diaz: One more, then the big boys [David P. Greisman]
Paez Jr. vs. Ivan Hernandez on Nov. 30 [Random Hits]
Johnson: After I whip Solis, I'll KO Wilder [Boxing Scene]
'Chocolito' moves to No. 1 in flyweight rankings [Chuck Giampa]
Wednesday, Nov. 14, 2013
Roach keeping Pacquiao focused in wake of typhoon [Keith Idec]
Roach: Pacquiao's heart is wtih typhoon victims [Lem Satterfield]
Freddie Ready for Rios [Robert Ecksel]


Photos:

Rios checks ring gear for Pacquiao bout [Boxing Scene]
Roach: Pacquiao can outbox Rios with ease [Chris Williams]
Roach says Pacquiao has put Marquez KO behind him [David P. Greisman]
Koncz: If Pacquiao follows plan, Rios goes in 5 [Boxing Clever]
Ward a heavy favorite to defeat Edwin Rodriguez [John J. Raspanti]
HBO to air Tyson, 24/7 before Ward-Rodriguez [Lem Satterfield]
Draw shakes up Prizefighter odds; Toney gets criticized [FightNews]
Q&A: Olympic champ Joshua discusses heavy schedule [Tom Gray]
Q&A: James DeGale [Anson Wainwright]
Adamek feeling ill, may withdraw from Glazkov bout [Luke Furman]
Adamek closing in on title shot [Dan Rafael]
Jorge Arce wants shot at Orlando Salido's belt [Miguel Angel Cebreros]
Details surface about new boxing reality show [Ryan Burton]
Mikey Garcia still rising to (and above) the occasion [Jake Donovan]
Trout, Lara differ on who will fight, who will run [Jake Donovan]
Hatton: Khan can't trade with Mayweather [Boxing Clever]
Alexander: Khan's team knew I was a big risk [Keith Idec]
Alexander: Shawn Porter's skills are limited [Allan Fox]


Photos:

Mike Tyson's NYC book signing [Boxing Scene]
Hearn: Demetrius Andrade-Brian Rose in negotiation [David P. Greisman]
Frank Warren wins Price-Chisora purse bid [Random Hits]
How to solve a problem like Deontay? [Jamie Eskdale]
Surf's Up: Carl (Bobo) Olson [Mike Casey]
King Don Eternal [Robert Ecksel]
Thursday, Nov. 15, 2013
Andre Ward: Rodriguez reckless, makes mistakes [Boxing Clever]
Video: Ward: Surgery helped me tap into new power [Brian Campbell]
Does Edwin Rodriguez have the tools to beat Andre Ward? [Kevin Iole]
Ward: Groves has a shot, but Froch won't be easy [Boxing Clever]
Ward: Rodriguez is hungry, but so am I [Bad Left Hook]
Gamboa arrested, accused of domestic violence [David P. Greisman]
Frank Warren furious at Mike Tyson's book [Boxing Scene]
The World Needs More Mike Tysons [Michael Woods]
Roach: Pacquiao OK to fight early in Macau [David P. Greisman]


Photos:

Queen Elizabeth II visits Manchester boxing gym [Boxing Scene]
Rigondeaux's manager demands VADA tests for Agbeko [Mike Coppinger]
Ouma wants Golovkin rematch [Ryan Burton]
Alexander: I beat Porter in the amateurs; I'll beat him again [David P. Greisman]
All That Glitters Might Not Be Gold [Bernard Fernandez]
Olympic medalist Falcao signs with Top Rank [Boxing Scene]
David Tua vs. Alexander Ustanov is Saturday in New Zealand [Eric Thomas]
The (NBC) Show Must Go On [Steve Kim]
Friday, Nov. 16, 2013
Andre Ward makes weight, Edwin Rodriguez two pounds over [Doug Fischer]
Ward-Rodriguez now non-title; weight deal reached [Rick Reeno]
Rodriguez must weigh 180 on Saturday morning [Roland Hough] Video: Ward-Rodriguez weigh-in [RingTV]


Photos:

Ward-Rodriguez weigh-in [Chris Robinson]
Ward, Rodriguez ready to rumble [John J. Raspanti]
Andre Ward: The Hunter Returns [Thomas Gerbasi]
Khan: Ward will do a number on Rodriguez [Boxing Clever] One on One with Freddie Roach [Seconds Out]
Bradley: Pacquiao KOs Rios in 8 [Lem Satterfield]
Marquez: Rios too mechanical to beat Pacquiao [Salvador Rodriguez]
Duran: Pacquiao still dangerous against Rios [Lem Satterfield]
Leonard: How secure is Pacquiao's 'mental stability'? [Lem Satterfield]
Abdusalamov improving, expected to live [Dan Rafael] Agbeko all set for VADA testing for Rigondeaux [Mike Coppinger]
Rogondeaux's manager discusses disrespect, jabs Donaire [Ben Jacobs] Nkosinathi Joyi gets IBO title crack on Feb. 15 [Boxing Clever]
Salido-Lomachenko in play for Chavez-Vera II card [Salvador Rodriguez] 2014 boxing schedule shaping up [Steve Kim]

Saturday, Nov. 17, 2013
Ward puts on clinic in 12-round beatdown of Rodriguez [Michael Rosenthal]
Rapid reaction: Ward routs Rodriguez [Jason Langendorf]
WBA steps in to make sure Ward-Rodriguez happens [Rick Reeno]
Tua-Ustinov undercard boxer MacKinnon has emergency surgery after loss [Boxing Clever]
Rodriguez makes 180 pounds [Robert Hough]
Rodriguez's violation a symptom of a heavier problem [Mike Coppinger]
Live Coverage: Ward-Rodriguez round-by-round updates [Lem Satterfield]
Why is Ward so testy about testing? [Gabriel Montoya]
Froch: I'm not bothered if I don't fight Ward again [Scott Gilfoid]
Sampson: Magomed beginning to respond positively [Random Hits]
Foreman thinks Pacquiao could shut out Rios [Chris Williams]
John Molina: I let my hands be the judges [Francisco Salazar]
Shame on Skip: A Boxing Story [Ted Sares]
Canelo-Cotto almost done for March 8 [Dan Ambrose]
Ward dominates Rodriguez in mismatch of skills
[Boxing Clever]
Ward-Rodriguez undercard results
[Francisco Salazar]
Jorge Arce stops Carmona in 8
[Jake Donovan]
DeGale easily decisions Davis
[Alexey Sukachev]
Glazkov outworks Wilson; Dargan, Chilemba win on NBC
[Cliff Rold]
Ustinov retires David Tua with dominting win
[Boxing Scene]
Ponce De Leon-Hernandez undercard results
[FightNews]
Patrick Nielsen puts away Jose Pinzon in 5
[Boxng Clever]
UniMas results from Laughlin, Nev.
[Ryan Burton]
Results from Bethlehem, Pa.
[Kurt Wolfheimer]
Sergey Rabchenko decisoins game Bradley Pryce
[Alexey Sukachev]
Arfan Iqbal shines in victory over senior
[Alexey Sukachev]
De Mori defeats Perkovic
[Brett Bonetti]
Results from Detroit
[FightNews]
Anthony Joshua blasts Kisicek, trumps Fury result
[Boxing Clever]
Michael Sprott becomes two-time Prizefighter champ
[Boxing Clever]
Koseki keeps WBC's 102 belt for 12th time
[Joe Koizumi]
Undercard results from Hollywood, Calif.
[Francisco Salazar]
Chudinov, Kulakov, Troyanovskiy win
[Alexey Sukachev]
Fujioka-Yamaguchi full report
[Joe Koizumi]
Srisaket stops
Mukai in 9
[FightNews]
Sunday, Nov. 18, 2013
Andre Ward's master-class lesson for Edwin Rodriguez [Robert Ecksel]
Andre Ward: There's Nobody Out There Like Him [Frank Lotierzo]
Ward, observers look for more in 2014 [FightNews] Rodriguez headed to 175 for next fight [Luis Sandoval]
Video: Andre Ward postfight presser [RingTV]
Video: Edwin Rodriguez postfight presser [Daniel Morales]
Video: Edwin Rodriguez talks about Ward loss, future [Luis Sandoval]
Video: Ward-Rodriguez highlights [ESPN]
Ref Jack Reiss proves again he's one of the best [Harvey Dock]
Fury: Haye was always scared, never wanted this [Boxing Clever]
McDonnell added to Froch-Groves card [Harry Pratt] Leonard, Foreman talk Pacquiao retirement [Lem Satterfield]
The Renaissance of British Boxing [Robbie Bannatyne]
Jose Carmona stable after two brain surgeries [Miguel Rivera]
Monday, Nov. 19, 2013
Manny Pacquiao: I come into this fight stronger than ever [Random Hits]
Pacquiao, Rios arrive in Macau, China [FightNews]
Robert Garcia: This will be Pacquiao's last fight [Chris Williams]
Rios discusses contributions of Robert Garcia [Boxing Clever]
Rios feels disrespected as Pacquiao fight nears [Matthew Hurley]
Pacquiao talks about relationship with Freddie Roach [Boxing Clever]
Rios: Pacquiao has done great, but time for him to retire [Boxing Clever]


Photos:

Pacquiao and Rios in Macau [Boxing Scene]
WBC statement about latest ring accidents [Gabrial F. Cordero]
Andre Ward addresses drug-testing controversy [Luis Sandoval]
Ward says Mayweather is No. 1 [Lem Satterfield]
CompuBox: Ward lands 41 percent of his shots against Rodriguez [Boxing Scene]
Thurman sees Soto-Karass as steppingstone to Mayweather [Dan Ambrose]
Broner-Maidana: Over 10,000 tickets already sold [Jake Donovan]
Demetrius Andrade set to join Shawn Porter's camp [Chris Robinson]
Demetrius Andrade calls out Carlos Molina [Ryan Maquinana]
New date in the works for Chavez-Vera [Dan Rafael]
Jermain Taylor returns Dec. 14 [FightNews]
Froch: Fan power drives me to victory [AweTV]
Joe Calzaghe analyzes Froch vs. Groves [Tom Gray]
Calzaghe: Groves could outsmart Froch [Scott Gilfoid]
Froch: The pasting I give Groves could end his career [Boxing Clever]
Wlodarczyk-Fragomeni undercard announced [FightNews]


Photos:

Koki Kameda, Jung Oh Son ready for battle [Miguel Rivera]
Santa Cruz, Seda promise a war [Lem Satterfield]
The Marciano Interviews, Part One [Fight Film Collector]
Uncrowned Champion: Charley Burley [Ted Sares]
Tuesday, Nov. 20, 2013
Roach alters prediction: Rios won't last four
[Ronnie Nathanielsz]
Pacquiao shows vintage speed in camp
[Scott Christ]
Pacquiao dealing with mother of all distractions
[Bernard Fernandez]
Head to Head: Pacquiao vs. Rios
[Doug Fischer]
Rival camps a study in contrasts
[Kieran Mulvaney]
Video:
Pacquiao, Rios grand arrivals in Macau
[Boxing Scene]
Photos:
Pacquiao, Rios make grand arrivals in Macau
[Boxing Scene]
Events featuring Ward, Pacquiao a bonanza for HBO
[Lyle Fitzsimmons]
Video:
Rios: Pacquiao picked the wrong opponent
[Boxing Scene]
Malignaggi: Rios must force Pacquiao into war early
[Dan Ambrose]
Roger Mayweather: Rios might whip Pacquiao's ass
[Chris Williams]
Roach: Alex Ariza will disrupt Team Rios
[Dennis Principe]
Photos:
Pacquiao looks chiseled for Rios clash
[Boxing Scene]
Ward: Golovkin fight would be bigger down the road
[Luis Sandoval]
Rodriguez tumbles from The Ring's 168-pound rankings
Groves believes he has the style to take Froch's titles
[Awe TV]
Froch: I'll smack Groves and turn legs into Bambi
[Boxing Clever]
Team Fury: We'll never deal with David Haye again
[Boxing Scene]
Fury: Deontay Wilder is the only fight worth making
[Scott Gilfoid]
Fury: Let's see if Wilder is substance or hot air
[Edward Chaykovsky]
Fury-Chisora rematch possible for Feb. 8
[Scott Gilfoid]
Vitali Klitschko's wife wants him to retire
[Boxing Clever]
Lamont Peterson vs. Dierry Jean on Jan. 26 in DC
[FightNews]
Jeff Lacy returns Nov. 30
[Random Hits]
Dancing with Tiger Flowers
[George Thomas Clark]
Wednesday, Nov. 21, 2013
Roach-Ariza scuffle steals headlines at Pacquiao-Rios fight [Ryan Songalia]
Video:

Roach, Robert Garcia, Ariza engage in brawl

[

SecondsOut]
Arum: Gym incident fueled by Roach/Ariza grudge [Miguel Rivera]
Video: Roach explains his side of Ariza/Garcia incident [Boxing Scene]
Pacquiao-Rios: Is it now personal? [Gerardo Granados]
24/7 drug testing for Pacquiao-Rios [Dan Rafael]
Robert Garcia questions media coverage about gym brawl [Jake Donovan]
Video: Alex Ariza kicks Freddie Roach [Johnny Benz]
Ariza: Roach hides behind Parkinson's; I'd kick him again [Miguel Rivera]
Video: Rios on Roach/Ariza incident [Boxing Scene]
Video: Pacquiao not bothered by Roach/Ariza brawl [Boxing Scene] Video: Robert Garcia: Roach tried to intimidate us [Boxing Scene]
Video: Pacquiao-Rios final press conference [Boxing Scene]
Andre Ward: All-Terrain Fighter [Ted Spoon]
Roy Jones to fight in Moscow on Dec. 3 [FightNews] Mayweather/Hopkins publicist raises $11K fighting for charity [FightNews]
Mosley/Mundine public workout schedule [Bob Newman]
Josesito Lopez- Mike Arnaoutis collide Dec. 13 at Fantasy Springs [FightNews]
Chad Dawson: I'm still at my peak ... and I'm a free agent [Ryan Burton]
Hennessy: Fury-Wilder discusses have begun [Boxing Clever]
Bombs Away: Fury vs. Wilder [Robert Ecksel]
Best heavyweight jab? Sonny Liston [Paul Gallender]
Michael Spinks: A Legacy vs. 91 Seconds [Ted Sares]
Canelo's PPV fight set May 8 at MGM Grand [Dan Ambrose]
Thursday, Nov. 22, 2013
Bam Bam's loco journey to Pacman [David A. Avila]
Pacman in decline? Not so fast [Kevin Iole]
Can Manny Move Forward? [Steve Kim]
Roach: The more I watch Rios,, the worse he gets [Edwardy Chaykovsky]
Rios to Roach: KO in 4? WTF are you talking about? [Edward Chaykovsky]
Nonito Donaire on Roach/Ariza/Garcia scuffle [Ronnie Nathanielsz]
Video: Roach: Pacquiao looks to punish Team Rios [Associated Press]
Video: Roach interview, Zou Shiming training [Boxing Scene]
Pacquiao-Rios: Made in China [Joe Masterleo]
Get rich quick: Pacquiao-Rios is best bet of the year [Michael Marley]
Arum 'very open' to Floyd vs. Manny in 2014 [Random Hits]
Arum envisions Pacquiao-Provodnikov next [Lem Satterfield]
Video: Alvarado picks Pacquiao to KO Rios [Boxing Scene]
Groves bests Froch in studio ... but what about the ring? [John J. Raspanti]
Froch-Groves reminiscent of UK's super-middle glory days [Tom Gray]
Froch, Groves conclude verbal warfare [Harry Pratt]
Froch: Groves will run for his life, not fight [Boxing Clever]
George Groves gives Carl Froch a 48-hour warning [Random Hits]
Team Porter: Alexander brings less than our sparmates [Luis Sandoval]
Gunn disputes report that Roy Jones fight is off [David P. Geisman]
Video: Arum discusses rise of heavyweight Andy Ruiz [Boxing Scene]
Friday, Nov. 23, 2013
Reconstructing Manny Pacquiao [Ryan Songalia[
Weights: Pacquiao 145, Rios 146.5 [Jake Donovan]
Roach: Rios a journeyman at best [Edward Chaykovsky]
Robert Garcia: This could be the end of Manny Pacquiao [Edward Chaykovsky]
Video: Pacquiao will dominate Brandon Rios [Boxing Scene]
'HBO 24/7' shows ugly, slur-filled mayhem in Macau [Michael Woods]


Photos

: Pacquiao-Rios wqeigh-in gallery [The Ring]


Photos:

Pacquiao, Rios ready for war in Macau [Boxing Scene]
Video: Pacquiao insists he isn't done [Dan Rafael]
Guerrero: Pacquiao's experience will trump Rios [Ellisinio Castillo]
Mayweather Sr: Brandion Rios is too damn slow [Chris Williams]
Video: Pacquiao talks typhoon, Rios, retirement [Yahoo Sports]
Jones Jr: I want to see how Pacman reacts when he gets hit [Allan Fox]
Magomed Abdusalamov and the Dark Side of Boxing [Thomas Hauser]
Abdusalamov out of coma [Dan Rafael]
Magomed back on life support after waking from coma [Lem Satterfield]
Television Picks of the Week [Boxing Scene]
Q&A: Maidana aims to put Broner 'to sleep' [Lem Satterfield]
Marquez wants Bradley or will retire [Ernesto Castellanos]
John Murray returns, calls for Derry Mathews showdown [Terence Dooley]
Mirko Larghetti retains EBU-EU title [Per Ake Persson]
Johan Perez confident he'll blemish Spadafora's record [Hilmar Rojas]
Haye focused on recovery, not ring return [Boxing Clever]
Jose Sulaiman recovering well from heart surgery [Ronnie Nathanielsz]
Escalante vs. Ruiz for IBA title [John J. Raspanti]
Jersey Joe and the Monk [Ted Sares]
Sunday, Nov. 24, 2013
Is Pacman back? [Gerardo Granados]
Living in Pacquiao's Past [Jordan Capobianco]
Rios humbled: Pacquiao difficult to box [Boxing Clever]
Photos: Pacquiao beats down Rios [Boxing Scene]
Pacquiao's victory through the eyes of typhoon victims [Chito Yu Katangkatang]


Photos:

Thousands cheer Pacquiao's win in Philippines [Boxing Scene]
Pacquiao says he backed off in final round [FightNews]
Pacquiao-Rios postfight presser [Loren Goodman]
Money talks: Pacquiao's win revives Mayweather talk [Kevin Iole]
Video: Mayweather still the one for Pacquiao [Dan Rafael]
Arum wants Mayweather for Pacquiao on April 12 [Chris Williams]
Next for Pacquiao: Should Bradley get the call? [Scott Christ]
Video: Roach on Pacquiao's win, Mayweather [Boxing Scene]
Roach: Pacquiao would fight Mikey Garcia [Dan Ambrose]
Roach: Mayweather won't be easy, but Pacquiao wins [Edward Chaykovsky]
Video: Robert Garcia on Rios' loss [Boxing Scene]
Pacquiao eyes revenge bouts against Marquez, Bradley [Ryan Songalia]
Pacquiao returns April 12; Bradley, Marquez targeted [Edward Chaykovsky]
Video: Zou Shiming credits Pacquiao for improvement [Boxing Scene]
Arum, Top Rank target October 2014 for Singapore dwebut [Jake Donovan]
Froch: I broke down Groves; ref saved his career [Nate Williams]
Groves: My chinny rep cost me the fight [Boxing Clever]
Groves: I want a rematch; I should be champion [Scott Gilfoid]
Haye, Khan rip ref for Groves stoppage [Ryan Maquinana]
Froch not sure he'll fight Groves again [Scott Gilfoid]
Froch-Groves II needs to happen [BoxingNews24]
DiBella uses Twitter to fire Hamer [Michael Woods]
Tor Hamer has purse withheld, dropped by DiBella [FightNews]
Monday, Nov. 25, 2014
Pacquiao was dominating, but not dynamic [Doug Fischer]
Pacquiao-Rios: 282 stings of defeat [David P. Greisman]
CompuBox: Pacquiao landed 48 percent of power shots [Boxing Scene]
Rios: Alvarado stung me more than Pacquiao [Edward Chaykovsky]
Arum: Pacquiao's next foe will be decided within two weeks [Chris Williams]
Roach: No problem with Rios; Ariza bad blood remains [Edward Chaykovsky]
Roach: Pacquiao's speed will overwhelm Mayweather [Boxing Clever]
Pacquiao to get hero's welcome in Philippines [Ronnie Nathanielsz]
Provodnikov: No interest in Pacquiao; maybe Rios at 147 [Gregory Stangrit]
Photos: Alexander ripped and ready for Porter [Ryan Maquinana]
CompuBox: Zou Shiming throws 88 punches per round [Boxing Scene]
What a week for British boxing fans [Jamie Eskdale]
Hearn: Groves will get Froch rematch or title shot [Boxing Clever]
Groves to Froch: Fight me again or retire [Boxing Clever]
Froch admits Groves deserves a rematch [Kevin Francis]
Groves: Froch won't want a rematch with me [Boxing Clever]
CompuBox: Hamer landed 50 percent of power shots, then quit [Boxing Scene]
Adonis Stevenson vs. Tony Bellew on Saturday [Scott Gilfoid]
Dawson interested in fighting Kovalev [Ryan Burton]
Crawford: I'll expect a hungrier Ricky Burns if we fight [David P. Greisman]
Promoter says he'll pay for Magomed's recovery [Alexey Sukachev]
MacKinnon given all-clear, released from hospital after brain surgery [Boxing Clever]
Hopkins, Danny Garcia host Philly turkey giveaways [FightNews]
Harry Jeffra: Forgotten Man [Clarence George]
Tuesday, Nov. 26, 2013
Filipino tax bureau freezes Pacquiao's bank accounts [Robert Ecksel]
Pacquiao borrowing to give to typhoon victims [Oliver Teves]
Pacquiao has to borrow money to help typhoon victims [Lem Satterfield]
Tax dilemma overshadows Pacquiao's victory [Jake Donovan]
Arum on Pacquiao's tax issues [Top Rank]
Pacquiao vs. 6 great possible opponents in 2014 [Bill Tibbs]
Cintron, Spadafora hope to follow Pacquiao's lead [Lyle Fitzsimmons]
No animosity between Brooklyn foes Judah and Malignaggi [David P. Greisman]
Booth: Froch has deteriorated, return ill-advised [Edward Chaykovsky]
Broner-Maidana: 'All Access' debuts Dec. 7 [Boxing Scene]


Photos:

Mosley, Mundine ready for battle [Hilmar Rojas]
Marquez not overly impressed with Pacquiao's performance [Boxing Clever]
Stevenson-Bellew ticket sales brisk [Jake Donovan]
Stevenson: Time isn't right for Kovalev fight [Keith Idec]
Love/Bey/Jack Showtime card updated [Random Hits]
Bryant Jennings: Boxing definitely saved my life [Anson Wainwright]
Jhonny Gonzalez deep in training for Mares rematch [Miguel Rivera]
Cleverly withdraws from cruiserweight fight with back injury [Random Hits]
Kendall Holt-Javier Molina on 'Friday Night Fights' on Jan. 24 [Keith Idec]
Devon Alexander: Porter is a showcase fight for me [Ryan Burton]
Chris Avalos wants Rigondeaux-Agbeko winner [Ryan Burton]
Enzo Calzaghe laughs at Froch: Joe slaughters him [Edward Chaykovsky]
P4P Rankings: Look Who Showed Up [ESPN.com]
Boxing's Five Greatest Moments, 1970-79 [Matt McGrain]
Wednesday, Nov. 27, 2013
Tony Bellew on Stevenson: I'm going to beat on this midget [Tom Gray]
Stevenson fueled by Emanuel Steward's spirit [Jake Donovan]
Groves: Froch has two options -- rematch or retire [Tom Gray] Zab Judah: I'm not too old, not done [David P. Greisman]
Mundine wins by TKO over Mosley [Lem Satterfield]
Mosley quits after 6 with back spasms [Jake Donovan]
Anthony Mundine wants Cotto or Canelo next [Adrian Warren]
WBC denies Bailey won International belt Saturday [Bob Newman]


Photos

: Tarver, Caballero, Ortiz win [Boxing Scene]
David Price comments on comeback fight [FightNews]
Arce unimpressed with Gradovich, wants his fight [Salvador Rodriguez]
Sergio Martinez expects tobe in top form in 2014 [Boxing Clever]
Jack Delaney on the Rocks [George Thomas Clark]
Sugar Ramos: The Champion's Trek [Elio Bernardo]
Thursday, Nov. 28, 2013
The Klitschkos: We Are the Hollow Men [Mike Casey]
Yvon Michel discusses the evolution of 'Superman' [Steve Kim]
Stevenson promises to demolish Bellew with KO [Luke Furman]
Bellew to Stevenson: A journeyman knocked you out [Luke Furman]
Light heavyweight division gets a jolt from Stevenson, Kovalev [Cliff Rold]
Duva: Stevenson making excuses to avoid Kovalev [Keith Idec]
Froch wants Chavez Jr. or Ward next [Scott Gilfoid]
Froch: TKO prevented Groves from leaving on stretcher [Nick Parkinson]
Tyson comments on dangerous 'knockout game' [Johnny Benz]
Owen upset with postfight treatment of Carl Froch [Random Hits]
Video: Mayweather Sr. reignites feud with Ruben Guerrero [Ryan Burton]
Khan: I won't be dictated to; Mayweather can't control me [Nick Lustig]
Arum: End posturing and let's make Pacquiao-Mayweather [CNN]
Arum explains Pacquiao's tax quandary [Steve Kim]
Video: Mayweather Sr. drops bombs on Rios, Khan [Ryan Burton]
Philippines promoter hopes to revive boxing in Manila [Ryan Songalia]
Marquez placed in top spot for Provodnikov's title [Miguel Rivera]
Miyao retains WBA belt in Tokyo [Hilmar Rojas]
Ndlovu and Transvall fight to draw again [Ron Jackson]
Harrison, McKart win in Detroit [Lindy Lindell]
Photo: Spadafora, Perez face-to-face at final presser [Miguel Rivera]
Leo Santa Cruz talks Seda, Mijares, Mares [Miguel Angel Cebreros]
Chisora hoping to land a Klitschko in 2014 [Boxing Clever]
Pala vows to KO Chisora 'flat out and face down' [Random Hits]
Lebedev vs. Guillermo Jones rematch eyed for February in Moscow [Elisinio Castillo]
Andy Lee targets Matthew Macklin fight [Boxing Clever]
Barney Ross and Jack Ruby: An American Story [Barry Abrams]
Friday, Nov. 29, 2013
Pacman, Taxman and Barbarity in Boxing [Reni M. Valenzuela]
Marquez racing to beat Pacquiao to Bradley rematch [Rene Umanzor]
Roach wants Marquez for Pacquiao [Chris Williams]
Stevenson, Bellew make weight at heated weigh-in [RingTV]
Bellew set on spoiling Stevenson-Kovalev plan [Shaun Brown]


Photos:

Bellew headbutts Adonis, all hell breaks loose [Boxing Scene]
Video: Bellew, Stevenson nearly brawl at weigh-in [Boxing Scene]
Ex-world champ Herbie Hide jailed for selling coke to fake sheikh [The Mirror]
Stevenson, Kovalev shoot for stardom [Kevin Iole]
Bellew: Stevenson's a Scrote, a Maggot, a Midget, a Pimp [Edward Chaykovsky]
Kovalev wants to punish Sillakh, knock him out [Luke Furman]
Chris John affected by spying saga [Brett Bonetti]
Jeff Lacy: A Return for the Right Reasons [Thomas Gerbasi]
Q&A: Dereck Chisora [Anson Wainwright]
Hearn wants Burns-Abril unification bout [Scott Gilford]
Wach pulls out of HBO bout with Bryant Jennings [Rick Reeno]
Saturday, Nov. 30, 2013
Manny Pacquiao: I'm not a criminal or thief [Yahoo Sports]
Pacquiao's Poorhouse? [Phil Woolever]
Modern Day Manny: All Old School [Bill Tibbs]
Roger Mayweather: Pacquiao must beat Bradley to create interest [Rob Smith]
Adonis Stevenson wrecks Bellew in sixth round [Michael Rosenthal]
Sergey Kovalev smashes Ismael Sillakh in 2 [Scott Christ]
Live: Stevenson-Bellew round-by-round updates [Lem Satterfield]
Live: Kovalev-Sillakh round-by-round updates [Lem Satterfield]
A Testy Issue and Other Boxing Thoughts [Gabriel Montoya]
Langford-Clark: A sorry exhibition (of bigotry) [Pete Ehrmann]
Salvador Sanchez: The People's Champ [James Keefe]
The Marciano Interviews: Part II [Fight Film Collector]
Adonis Stevenson knocks out Tony Bellew in 6 [Michael Rosenthal]
Sergey Kovalev destroys Ismael Sulakh in 2 rounds [Ben Thompson]
Chisora stops Pala in 3; Price or Fury could be next [Tom Gray]
Chisora stops Pala with third-round rabbit punch [FightNews]
Johan Perez ends Spadafora's unbeaten streak [David P. Greisman]
Stevenson-Bellew undercard results [Boxing Clever]
Spadafora-Perez undercard results [David P. Greisman]
Thomas Dulorme, Orlando Del Valle win in Carolina [Boxing Scene]
Travis Kauffman destroys Barnett; Whitmore wins [Tim Kudgis]
Jo Jo Dan shocks Bizier; Lemieux, Zewski win [Boxing Clever]
Undercard results from Reading, Pa. [Tim Kudgis]
Latifi wins, Forsman upset in Finland [Alexey Sukachev]
Sabillo, Buitago draw; Melindo tops Rodriguez [Jake Donovan]
Dmitry Kudryashov stops Mwekassa in 50-second farce [Alexey Sukachev]
Xiong Zhao Zhong KOs late sub Kiatmungmee [Jake Donovan]