The History Library An archive of articles about historical topics
Sports Illustrated Links to some of the best boxing articles ever written
Hall of Famers Bios and info about the greatest fighters ever
'This Day in History' Day-by-day & year-by-year in boxing
Olympic History Every U.S. Olympic boxing team & more
Heavyweight History Emanuel Steward recalls the greatest big men
World Championship History A record of every world titlist ever
'The History Stroll' A whole bunch of stuff you didn't know about boxing
Biography Library Bios of the most-memorable fighters ever
Christopher Shelton Historical articles by a member of our staff
Sam Gregory Historical articles by a member of our staff
Sam Gregory Historical articles by a member of our staff
Queensberry Rules The original official rules of "The Sweet Science"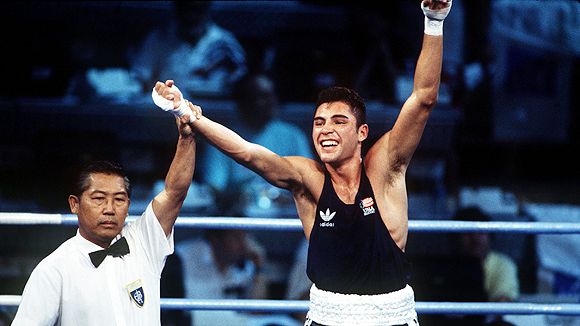 BOXING HISTORY
Since 1904, boxing has
been a contested sport
at the Olympic Games,
and in 2012 the Olympic Games
introduced women's boxing.
Undoubtedly the Olympics
bring a whole new market
for the betting industries;
Olympic gambling
is a great highlight
for those who enjoy betting.
It is also important
for those who enjoy wagering
to remember to bet responsibly.
http://betway.com is great example
of an online bookmaker
who takes responsible gaming serious.